Flat Roofing in South Wales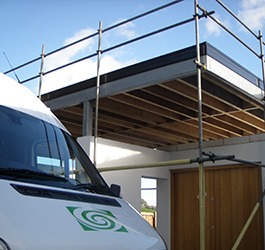 Flat Roofing
Looking for Flat roofing in South Wales? Do you live in Cardiff, Newport, Chepstow, Monmouth, Caldicot, Abergavenny or the surrounding areas? Look no further. With over 34 years of experience working with fibreglass on a day to day basis, we have gained a vast knowledge allowing us to tackle any job, including fibreglass flat roofing, valley gutter lining, pond lining, tank lining, fibreglass Koi Carp ponds and glass fibre wet room lining. We also carry out small runs of bespoke architectural, display and ornamental mouldings.
GRP Pond Lining
We offer a full GRP pond lining service; your pond can be any shape or size. We can complete any complex design and finish in any colour you choose. We only use top quality materials and can also supply a tissue finish if required. Glass fibre is the perfect pond lining system for your Koi tank/pond lining. Fibreglass pond lining is an excellent choice for Koi Carp ponds because the Fibreglass Lining is extremely strong, looks good and can also be tailored to suit your every need and design.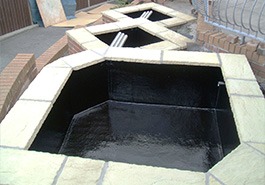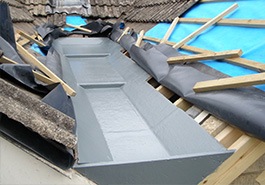 Valley Gutter Lining
Valley gutter lining installed in glass fibre is so versatile. If you have an awkward detail whilst designing your conservatory or have a commercial property that leaks, maybe fibreglass is the answer. Valley gutter lining in GRP. If we can get to it, we can line it!
Experience in Fibreglass
We have been installing Fibreglass Flat Roofing in South Wales for over 34 years. The experience we have gained working with fibreglass (GRP) ensures a top quality product. You can rely on our expertise and good practice to complete your project to the highest standard. You are in safe hands with us, no matter how big or small the job.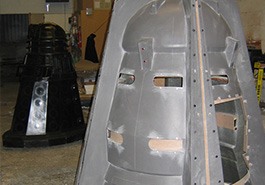 Reputation
We have worked hard to build a reputation all over South Wales for quality, reliability and professionalism. For your peace of mind we offer an QANW insurance backed guarantee with all our fibreglass flat roofing.
Once you have contacted us we will come and meet you, give you a detailed, written, no obligation quote, free of charge (if you're local to South Wales) and when we have finished your job, we won't leave until you're happy with every detail. We are not a big company, so we can offer you a friendly, personal service tailored to your needs.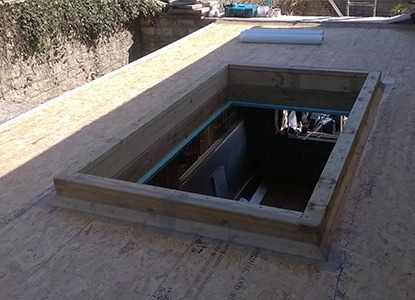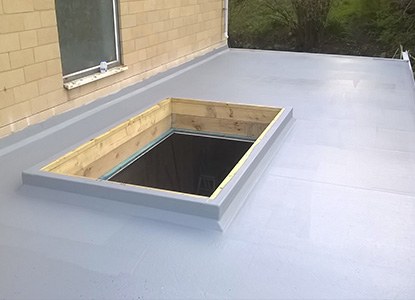 Quality
Having an eye for detail and making the time to get that detail correct is reflected in the end product; this is why our products look and perform a lot better than others. We have the highest quality as standard throughout all of our services. We do the BEST fibreglass flat roofing in Newport, the highest quality fibreglass flat roofing in Cardiff and install our flat roofing and fibreglass pond lining throughout South Wales and the South West.

Our Services
Flat Roofing

Valley Gutter Lining

Pond Lining

General Moulding

Glass Fibre Stage Props

G.R.P. Soakers & Flashings

Imitation Lead

Wet Room Lining

Our Work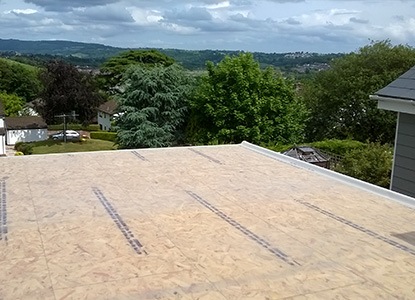 For more examples of our work please visit our GALLERY.
Follow us on social media for regular updates: